Important information about safe reopening and remote learning during Covid-19.
This page will be updated as new changes and information become relevant.
In our continuing efforts to maintain a safe and secure arrival process, we will be using pinpoint health check ins.
Dear Darchei Noam Montessori Parents, 
As our school year approaches we are filled with an interesting mix of excitement, nerves and anxiousness to see you and your children again! We have been working hard over the past four months to develop, alter, review and create a safe, full time, re-opening plan for the Fall 2020. 
We are grateful to the Baltimore Jewish Community Schools, the Prizmah organization, NAIS, Rabbi Ariel Sadwin and so many more for their ongoing support, updates, collaboration and wisdom. 
Now, we need YOU! We are not a school without our students and here is where we need: your engagement, your feedback, your support and your encouragement. Together, we can truly provide the best possible education for our children. 
As during Remote Learning, constant communication will be sent home at the start of the school year and moving forward. Our goal is to be certain that you are aware of what is going on in your child's classroom, in the school in general and with the advancements taking place throughout Darchei Noam. We will be offering many opportunities to become a part of various School Committees and look forward to learning about your expertise, talents and interests as we begin a fresh and exciting new school year. Further details on policies, procedures and exciting advancements will be shared at our information session. The Information Session will be on July 27th at 8:00p: https://meet.google.com/nwx-egaq-qhk
Licensing and Approval for Opening
Darchei Noam Montessori is registered as a school in the State of Maryland. Additionally, DNM is licensed from Toddler through age 15 years under the Office of Child Care (OCC). This keeps us to high standards as well as provides opportunity for families to utilize Child Care Scholarships for tuition payments. At this time, all divisions of DNM are approved to be open as an Essential Center. Additionally, schools have the ability to be open and operate as the Stay at Home order has been lifted. Governor Hogan has made it clear that he has no intention of closing Essential Centers, even in the event of a closure in the state. With guidelines and requirements from the OCC, we have been preparing to create a safe, secure and completely comfortable experience for our staff and students. 
Masks, Social Distancing
The Staff and Faculty of DNM will be wearing masks until our guidelines from the Health Department and OCC change. Masks will not be worn outside, however social distancing will be respected at those times. Guidance for student masks has been changing and we are closely monitoring the discussions. Throughout the day, the goal will be to allow children plenty of space to be able to work and learn, regular sanitation of commonly used items and proper hand washing techniques. Our policy of indoor shoes and hand washing upon arrival are going to continue as these have been proven ways to reduce the spread of germs as well as maintain our beautiful classroom environments. 
Emotional Well-being 
We are thrilled to welcome Ms. Jen Naiman to our team. Ms. Jen is tasked with the role of Emotional Health Coordinator and will be actively involved in our classrooms as we continue to look at the whole child and his/her well being. Our intention is to offer students plenty of  opportunity to share, process and listen to experiences from the past 6 months and to engage them in projects, activities and discussions based on their individual needs. We look forward to your having a chance to meet Ms. Naiman at our back to school night and look forward to your developing a wonderful relationship with her. 
Tuition Schedule and Planning 
Though we have no intention of closing our physical doors, we want to offer some assurance to you, our parents, so that you can best plan for the year ahead. We recognize that though we intend to offer full off-site learning, should that need arise, parental involvement is necessary and therefore will cost a family. We intend to support, guide and be available as we did during the past Remote Learning and perhaps even more as we have learned so much from the experience and from you. 
As the school year draws closer, detailed adjustment plans will be shared with the parent body. 
Being Prepared
Though we do not expect a closure of physical space, we want to be prepared if this becomes necessary. We are working to finalize a list of materials for rent, purchase or borrowing. We are also organizing Google Classrooms and will schedule two training sessions for parents at the start of the school year. Our teachers will give lessons on use of Google Classroom, turning in assignments, and familiarity with its features during the first two weeks of school.
Limited Spaces 
Currently, our guidelines allow for 15 people in each room. Though this may change, we are working hard to be prepared for this and therefore want to be clear that spaces are exceptionally limited. If you have not yet re-enrolled, please be sure to reach out, have any remaining questions answered and join the DNM Family! 
We look forward to seeing you soon at the Information Session and getting started with a fantastic, exciting and successful school year! 
We have so much more to share about our Board of Directors, Teacher Training Program, Building Committee and upcoming Capital Campaign. Please look out for emails with these titles as well as communication from the Parent Club for you to become a Darchei Noam Montessori Ambassador! 
Have a wonderful rest of your Summer, 
Brocha Margolese 
Head of School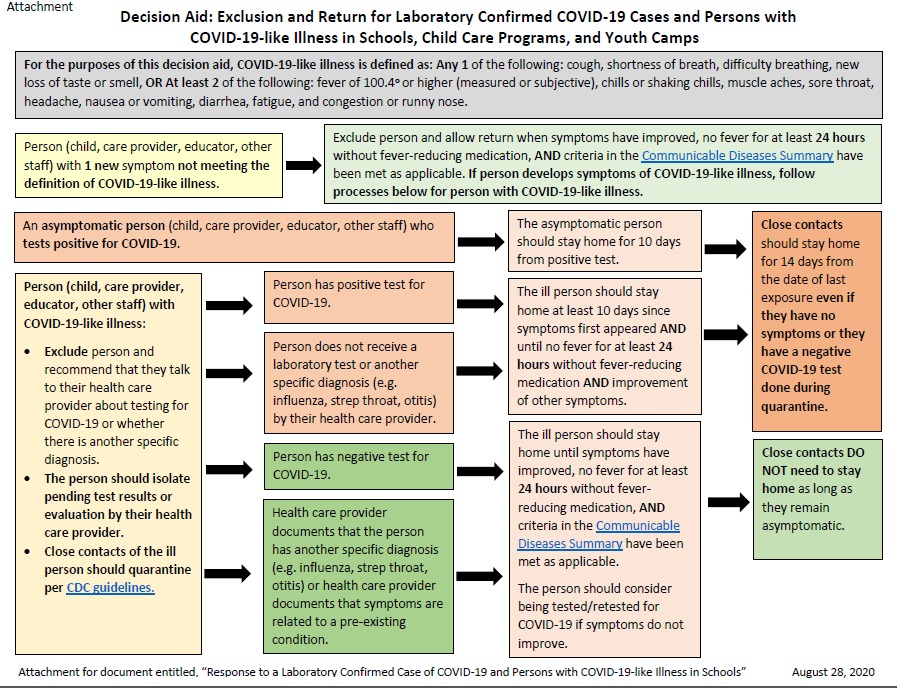 In our continuing efforts to maintain a safe and secure arrival process, we will be using pinpoint health check ins.